This weekend was the 4th Annual Chilli Festival at the Dorothy Clive Garden in Staffordshire. Running this event since its inception in 2011, has been really great fun and it's certainly one the highlights of my professional event calendar.
This year's fest featured 2012 Great British Bake Off Finalist, Brendan Lynch, who demonstrated how to make the most beautiful and delicate Choux Pastry Cygnets filled with Sweet Chilli Jam. Yum!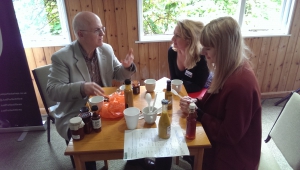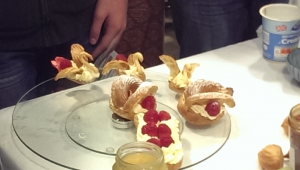 It was a delight to meet Brendan, taste one of his bakes and also wonderful to join both him and Katie, from Seasoned Cookery School, in judging the Best Chilli Sauce Contest. Professional winner, for the second consecutive year, was Fat Man Chilli with his 'Hot Lemon Sauce'.  This delicious sauce is blend of lemon Aji chilli and fresh lemon and is available to buy online.  This contest was very kindly sponsored by local cookery school, Seasoned Courses, where Brendan frequently teaches and Just Perfect Wines a Prosecco and sparkling wine specialist importer.
Catch Brendan at Seasoned over the next few months where he is teaching various baking  themed courses such as Baking Fundamentals and Christmas Baking, see here.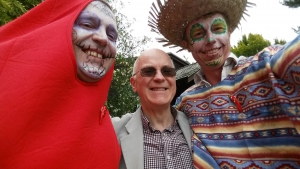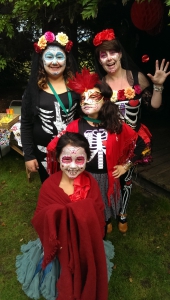 Don't miss next year's 5th Annual Chilli Festival at the Dorothy Clive Garden, taking place on Saturday 17th and Sunday 18th September 2016! Watch this space for more announcements.
Are you looking for some help to organise an event, or do you have an online business that you are looking to promote?
Rocket Marketing can help.
Whether you are looking to launch a new product or service, sponsor an event or award, are involved with local community activity or just want to raise awareness, Rocket Marketing will work with you to create a positive, consistent and credible message about your organisation's mission, policies and practices.
With a wealth of experience, Rocket offers a range of easily accessible promotional products via tool kits, coaching, one-to-one training sessions, mentoring or bespoke packages.
Click here to see the services available or Contact me here. Let's chat.