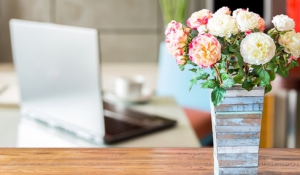 Rocket Communications offers a mix of integrated communication solutions to enable your business, organisation or enterprise find more customers and then communicate with them more effectively.  Whether you are looking for an integrated campaign or just a one off  project, Rocket is always happy to help you find more leads to generate more sales.
Rocket offers a range of easy accessible products via tool kits, coaching, one-to-one training sessions, mentoring or bespoke packages.  With a wealth of experience in tourism, gardens, hospitality & not-for-profit, we like to partner with organisations who have an appetite for growth.
With so much choice and internet noise around these days it's difficult to know where to start.  Rocket Marketing offers a range of cost effective marketing & communications solutions, which are tailored to, and targeted for, your specific audience and within your budget. Cut through the noise and get straight to your customer.
Whether you are looking to launch a new product or service, sponsor an event or award, are involved with local community activity or just want to raise awareness, Rocket Marketing will work with you to create a positive, consistent and credible message about your organisation's mission, policies and practices.
Rocket can help and advise you on mapping your social media strategy to include creating compelling content which blends your digital branding within your total marketing mix. Get to grips with twitter, Instagram and more via our tool kits.
Looking for fresh and compelling content? Or perhaps looking to re-brand? Rocket can work with you to improve your user retention, driving engagement and helping achieve your marketing goals. Explore my creative design services which can boost your integrated marketing strategy.
From concept to completion, Rocket will help you every step of the way, turning your initial vision into a tangible and successful event that you will be proud of. I have experience creating large and small events such as product launches, fundraising dinners, experiential events, conferences, charity galas, festivals, garden parties and more. I pride myself on complete attention to detail and believe this is how the best events shine out against their competitors.
I craft compelling content that sticks and gets results. Good content builds your brand & reaches a wider market which in turns leads to more sales!
When selling a product or service, developing a bold and authentic brand is vital. I can help you create a unique and vibrant identity which shines out against your competitors. Having an up-to-date, responsive website which acts as an information hub, is a given these days. If you are struggling to get up to speed then let me help you.
I absolutely love what I do and bring 100% creative energy to every project I work on. If you are a like-minded creative, or looking for  someone who is, then get in touch. I can help with compelling social media content, beautiful event styling, creative and bespoke designs, original and fresh copy, coaching & strategy.
Get in touch for an initial chat via info@rocketmarketingpr.co.uk or sign up to our ebulletin below.
'Julia's positive and forth coming attitude gave me confidence in my own ability and taught me the importance of embracing creativity. What I appreciate most about working with Julia is her ability to give 110 percent to all projects of which she is involved. Julia's knowledge in marketing and networking have further enhanced my studies and widened my skill set.'
'Julia has provided a wealth of knowledge and guided me through with support and advice from marketing to design. I have been privileged to have been involved with her at Rocket and I look forward what is happening over the next year.'
'Julia's combination of warmth, professionalism and genuine interest in, and obvious enjoyment of, her role, enables the building of an enduring and mutually beneficial professional relationship. Her proactive public relations approach is infectious, encourages collaboration and ensures results.'
Jules' enthusiasm and energy for any project she undertakes – and her social media activity – certainly get attention and interest. Good work Jules!
Julia has been integral to the design and development of our website and digital communications systems. She has also led our marketing and PR strategy in a proactive manner.
During my Year as High Sheriff of Staffordshire, Julia was a fantastic support; she took on so many varied projects, including event organisation, charity fund-raising, PR, media relations and much more. Julia is not only very talented, committed and professional, she is also tremendous fun, full of energy and enthusiasm for everything she gets involved with. I truly could not have managed without her!"
Partly as a result of several years with Dorothy Clive Garden as Marketing Manager, Julia has now a very wide experience of organising events and occasions which could be applied to a number of leisure organisations or special events organised by business for sales promotion and marketing. This has had a significant effect on our income at the Dorothy Clive Garden over the last 5 years.
The Staffordshire Community Foundation worked with Julia on quite a high profile fund-raising event. We were able to leave Julia to organise everything, which she did both thoroughly and efficiently. Her enthusiasm for the event never wavered and showed in the final results – an exceptionally well planned evening which surpassed expectations and was complimented by the many attendees.
'It has been a pleasure working with Julia. She took on board what I wanted and produced some fantastic results. Nothing was too much trouble. Our website is the proof.'